Christmas Central - Gifts from the Kitchen Ideas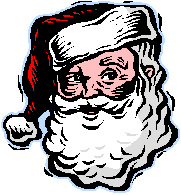 Edible Cookie Bowl
1¼ cup all purpose flour
1/2 cup unsweetened cocoa powder
1/4 cup almonds, blanched and finely ground
1/2 tsp salt
1/2 stick margarine, softened
2/3 cup sugar
egg
1/2 tsp vanilla
Round oven-proof bowl
1½ inch cookie cutter with scalloped edges
In a medium bowl, mix together flour, cocoa powder, almonds and salt. n a large bowl, beat together margarine, sugar, egg and vanilla. Blend in flour mixture. Roll dough to 1/8 inch thickness, cut out shapes. Cover the outside of the round oven-proof bowl with foil and spray with cooking spray. On the outside of round bowl, gently place cut-outs, slightly overlapping them. Bake the cookie bowl at 350 degrees for 10-12 minutes or until cookie bowl is firm. Transfer to a wire rack and cool. Carefully life the cookie bowl off the round bowl; remove foil.
Fill the cookie bowl with ever you want. Cookies, candy, fudge anything you can think of. Wrap the bowl in colored plastic and tie with a big bow.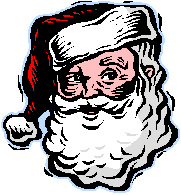 Layered Chocolate Chip-Oatmeal Cookie Mix
1/2 cup sugar
1/2 cup brown sugar, packed
1 cup quick cooking oats
1 cup Rice Krispies
1/2 cup Hershey's chocolate chips
1 cup all-purpose flour
1/2 tsp salt
1/2 tsp baking soda
1 quart, wide-mouth glass canning jar
Layer first 5 ingredients in order listed in jar. Press down firmly on each layer before adding the next ingredient. Combine flour, salt and baking soda, mixing well. Add the flour mixture on top of the chocolate chip layer. Add a gift card with the following instructions:
Chocolate Chip Oatmeal Cookies
Mix the jar of ingredients with 6 tablespoons softened margarine, one beaten egg and one teaspoon vanilla extract. Roll into one inch balls and place 2 inches apart on an ungreased cookie sheet. Bake at 350 degrees for 10 minutes. Bakes about 3 dozen cookies. Enjoy!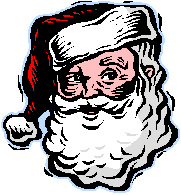 Holiday Spice Tea
Mix all ingredients together and store in an airtight container. To serve, add 3 to 4 teaspoons to one cup of hot water. Stir well.
To give as a gift: Fill a jar with tea and tie with a red bow. Make sure you include the instructions.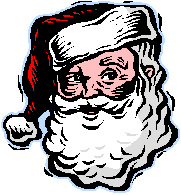 Cookies in a Jar
3/4 all purpose flour
1/2 tsp baking powder
1/8 tsp baking soda
1/8 tsp salt
1/2 cup butter-flavored or regular shortening
1/2 cup packed brown sugar
1/3 cup dried tart cherries
1/3 cup golden raisins
1/4 cup chopped pecans or walnuts
1/4 cup flaked coconut
Stir together the flour, baking powder, baking soda and salt in a small mixing bowl. Using a pastry blender, cut in shortening until pieces are pea size. Starting with the flour mixture, layer the ingredients in a clean 1-quart glass canning jar in the following order (from bottom to top): flour mixture, brown sugar, cherries, raisins, oats, pecans or walnuts, coconut.
Cover jar and attach a card with the following directions for mixing and baking:
Fruit and Nut Oatmeal Drops
(Mix in this jar will keep for 2 weeks)
Empty contents of the jar into a large mixing bowl. Stir the mixture until combined, using a wooden spoon. Stir in 1 egg and 1 tsp vanilla until mixture is well combined. Drop dough by rounded teaspoon 2 inches apart on an ungreased cookie sheet. Bake in a 375° oven for 8 to 10 minutes or until edges are lightly browned. Transfer cookies to a wire rack; cool.
Makes about 24 Cookies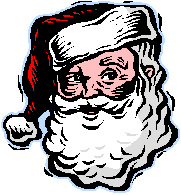 Sweet Apple Buckle Mix - (Makes 2 gifts)
2 cups all purpose flour
1 cup brown sugar, firmly packed
1 cup long cooking oats
1/2 tsp cinnamon
1/2 tsp salt
1/4 tsp nutmeg
1 cup butter
1 cup walnuts, chopped
1/3 cup cinnamon chips
4 (21 oz) cans apple pie filling
In a large bowl, combine first 6 ingredients; cut in butter with a pastry blender. Divide into 2 plastic zipping bags; store in refrigerator until ready to give as gifts. Combine walnuts and cinnamon chips in a small bowl. Divide into 2 sandwich bags. For gift giving: Share one bag of flour ingredients, one bag of walnut ingredients and 2 cans of apple pie filling with these instructions.
*Spread both cans of apple pie filling in a lightly oiled 13x9" baking pan. Sprinkle topping over apples and bake at 400° for 20 minutes or until mixture bubbles. Serves 12.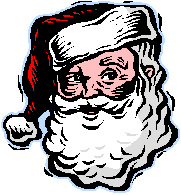 Cookie Bar Mix
1/4 cup chopped walnuts

1 cup butterscotch chips

1 cup semi-sweet chocolate chips

1/2 cup shredded coconut

1 cup graham crackers, crushed

1 14-oz can sweetened condensed milk
Place the first four ingredients in a wide-mouthed glass canning jar in the order listed. Put crushed graham crackers in a ziploc sandwich bag. Place ingredients jar, graham crackers and can of sweetened condensed milk in a basket with these instructions.
*Add 1/2 cup of melted butter to graham crackers; pat evenly in the bottom of an ungreased 9"x 9" baking pan. Sprinkle remaining ingredients onto graham cracker crust, spreading evenly. Pour can of sweetened condensed milk over all ingredients. Bake at 350° for 30 minutes. Cool and cut into bars.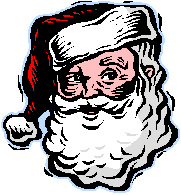 Hazelnut Mocha Mix
1/4 cup plus 2 tbl powdered non-dairy creamer

1/4 cup sugar

1/4 cup hazelnut-flavored instant coffee

2 tbl unsweetened cocoa
Combine all ingredients and mix thoroughly. Place in a ziploc plastic bag. Place plastic bag into a cloth Christmas bag (or make your own). Add these instructions:
*Place 2 tablespoons plus 2 teaspoons of mix in a mug. Add 3/4 cup hot water. Enjoy!*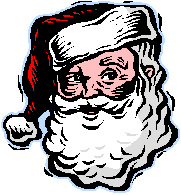 Maple Meltaways
2 cups all purpose flour

1 cup butter, softened

3/4 cup sugar

1½ tsp maple extract

1/4 salt

2/3 cup pecan halves
Combine first 5 ingredients together in a large bowl; beat until fluffy. Drop dough by rounded teaspoonfuls onto an ungreased cookie sheet. Press a pecan half in the center of each cookie. Bake at 350° for 10 minutes or until lightly brown. Remove to a wire rack to cool. Makes 4 dozen cookies.
*These cookies are perfect for mailing. Or place in a holiday tin and top with a festive bow!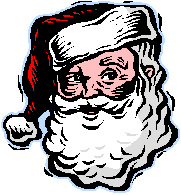 Holiday Pancakes
4 cups quick cooking oats

2 cups all-purpose flour

2 cups all wheat flour

1 cup packed brown sugar

1 cup dry milk

3 tbl baking powder

2 tbl cinnamon

5 tsp salt

1/2 tsp cream of tartar

Optional - Jar of Honey butter or bottle of maple syrup
Combine all ingredients together, mixing well. Put the dry ingredients into canning jar (quart size) or some kind of air-tight container. Print these instructions on a card and punch a hole in the folded corner. Place a ribbon in the hole and tape to the top of the jar or container. Put a nice ribbon over the are where you've taped the ribbon. Give with a jar of honey butter or bottle of maple syrup for a really special gift!
Instructions: In a large mixing bowl, add 2 eggs, beat well. Gradually beat in 1/3 cup oil. Alternately add 2 cups of pancake mix and 1 cup of water to the egg mixture. Blend well. Cook pancakes on a lightly oiled griddle. Makes 10 pancakes.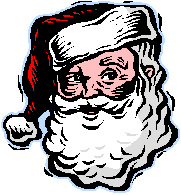 Buttermint Twists
1/2 cup butter, softened
5¼ cups powdered sugar
3 tbl whipping cream or half and half
1 tsp peppermint extract
2-3 drops red food coloring
1-2 drops green food coloring
Beat butter in large mixer bowl at low speed, scraping bowl often, until cream (1-2 minutes). Add powdered sugar, shipping cream and peppermint extract. Continue beating until mixture forms a soft dough (2-5 minutes). Remove half of dough; set aside.
Add red food coloring to remaining dough in bowl. Continue beating until mixture is pink (1-2 minutes). Remove pink dough from bowl; clean beaters. Return white dough to bowl. Add green food color; beat until dough is light green (1-2 minutes). Separate each of the colors into 13 sections each.
On a surface dusted with powdered sugar. Gently roll each section into a rope. Gently twist green and pink ropes together. Carefully rolling and twisting until you form a 10-inch rope. Add more powdered sugar when rolling, if necessary. Cut into 1" pieces. Place on waxed paper-lined baking sheet. Let stand uncovered at room temperature until surface is dry (6-8 hours). Layer mints between sheets of waxed paper in airtight container. Refrigerate up to 1 month. Store in freezer up to 2 months. Makes approximately 11 dozen candies.
For Gift Giving - Place candies in a holiday Tupperware dish lined with waxed paper. Cover and place a beautiful bowl on top with instructions for storing.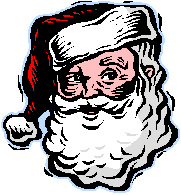 Holiday Chocolate Truffles
1/2 cup butter, cut into pieces
4 bars Hershey's unsweetened baking chocolate, broken into pieces
1 can (14 oz) sweetened condensed milk (not evaporated milk)
1/3 cup powdered sugar
2 tsp vanilla extract
Coating: Sweetened coconut flakes, coarsely chopped nuts, 1 tbl Hershey's Cocoa stirred into 1 tbl powdered sugar
Place butter, baking chocolate and milk in 2-qt heavy saucepan. heat over low heat, stirring constantly until mixture is melted and smooth. Continue cooking and stirring over low heat, for 10 minutes., until mixture is very thick, smooth and glossy. Do Not Boil. Remove from heat; stir in powdered sugar and vanilla. Pour into shallow glass pan; press plastic wrap onto surface. Refrigerate for 6 hours or until firm. Shape small amount of mixture into 1-inch balls; roll in coating, one coating per ball. Cover. Refrigerate until firm, about 2 hours. Store in refrigerator. Make 3 dozen truffles.
For Gift Giving - Buy a pretty holiday tin and line with tissue paper. Place doilies on top of tissue paper and carefully place truffles in tin. Cover and top with a beautiful bow and instructions for storing.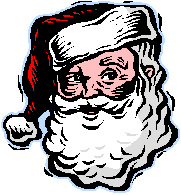 Peppered Cheese Bites
3/4 cup (1½ sticks) unsalted butter, at room temperature
6 ounces extra-sharp Cheddar cheese, grated (1½ cups)
1/3 cup grated Parmesan cheese
1/2 tsp paprika
1/4 tsp salt
1/4 tsp pepper
1½ cups all-purpose flour
Preheat oven to 350º. Combine butter, cheddar cheese, Parmesan cheese, paprika, salt and pepper in food processor. Whirl until blended. Add flour. Pulse on and off motions until blended. Put dough into a cookie press, using a Christmas shape. Press out dough onto ungreased cookie sheet, spacing 1 inch apart. Bake for 14-16 minutes until dark golden in color. Cool on wire rack. Makes 5 dozen crackers.
Place these in a Christmas bowl or a great Tupperware container. Wrap with colored plastic like a fruit basket and tie with a big red bow.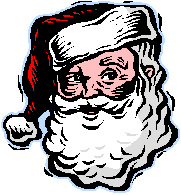 Candied Walnuts
3/4 cup firmly packed brown sugar
1/2 tsp salt
1 tsp grated orange rind
2 tbl orange juice
1 pound walnut halves
Preheat oven to 350º. Combine sugar, salt, orange rind and orange juice in large bowl. Add walnuts; toss to coat. Line a large jelly roll pan with aluminum foil. Coat with Pam. Spread walnuts evenly over foil. Bake the walnuts for 20-25 minutes or until dark brown and bubbly, stirring the nuts halfway through. Meanwhile, coat large piece of aluminum foil with Pam spray. Remove nuts form oven. Immediately spread on prepared foil, separating nuts with 2 forks. Cool completely. Store in airtight container. These nuts can be stored at room temperature up to 3 weeks. The citrus flavor actually improves over time.
Pack the walnuts in pretty glass jars tied with decorative ribbons.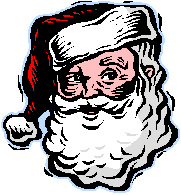 Cookies on a Stick
1½ cups sugar
3/4 cup (1½ sticks) margarine or butter
2 eggs
1½ tsp vanilla
1 tsp baking powder
1/2 tsp salt
red or green food coloring
wooden Popsicle sticks
Beat sugar and butter until fluffy. Add eggs and vanilla. Add combined dry ingredients; mix well. Divide dough in half. Tin on half dough with food coloring. Refrigerate all dough several hours or overnight. Heat oven to 375º. Roll half of tinted dough to 1/4" thick X 8" square on lightly floured wax paper. Repeat with half of untinted dough. Place one dough square on top of other; roll up. Cut dough into 1/2" slices. press and flatten each slice into 2½" circles. Place on ungreased cookie sheet. Slide stick into each cookie to center; gently press dough around stick. Bake 8-10 minutes. Cool slightly; remove from cookie sheet. Cool. Repeat with remaining dough. Makes 2½ to 3 dozen.
Wrap each cookie with colored plastic and tie with ribbon under cookie around stick.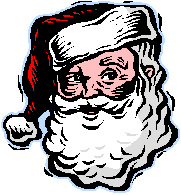 Herbed Cheese Spread
4 oz cream cheese, softened
1/3 cup sour cream
2 cups shredded Colby/Monterey Jack Cheese
2 tbl minced parsley
2 tbl finely chopped green onion
1/2 tsp paprika
1/4 tsp hot pepper sauce
Beat cream cheese and sour cream until well blended. Stir in remaining ingredients; mix well. Spoon into decorative crock; refrigerate. Makes 2 cups.
Place crock in the center of a basket and fill the sides with crackers and vegetables sticks. Wrap with colored plastic like a fruit basket and tie with a big red bow.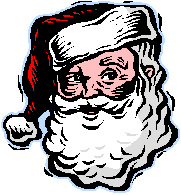 Chocolate Truffles
1 pkg (8 oz) cream cheese, softened
3 cups powdered sugar
1½ pkg (12 squares) semi-sweet chocolate, melted
1 tbl coffee-flavored liqueur
1 tbl orange-flavored liqueur
1 tbl almond-flavored liqueur
ground nuts
sifted powdered sugar
cocoa
Beam cream cheese in large mixing bowl at medium speed with electric mixer until smooth. Gradually add 3 cups powdered sugar; mix well. Stir in melted chocolate. Divide chocolate mixture into thirds. Add different flavor liqueur to each; mix well. Refrigerate several hours. Shape mixture into 1-inch ball; roll in nuts, powdered sugar or cocoa. Refrigerate. Makes 5 dozen.
Place truffles in a plastic Christmas dish wrapped like a fruit basket in colored plastic wrap and tied with a bow.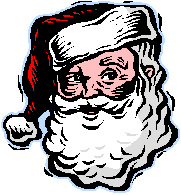 Spiced Nuts
2 tbl margarine, melted
1/2 tsp ground cumin
1/4 tsp ground red pepper
1/4 tsp garlic powder
1 can (12 oz) mixed nuts
Heat oven to 375º. Stir margarine and spices until well blended. Pour over nuts; mix well. Spoon into 13x9" baking dish. Bake 7-10 minutes, stirring halfway through cooking time. Makes 2½ cups.
Place nuts in a festive crock and wrap in plastic wrap.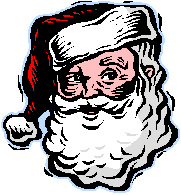 Choco-Mallow Pizza
1 pkg (12 oz) semi-sweet real chocolate chips
1 lb white almond bark, divided
2 cups miniature marshmallows
1 cup rice krispies cereal
1 cup peanuts
1 jar (6 oz) red maraschino cherries, drained and cut in half
3 tbl green maraschino cherries, drained and cut in half
1/3 cup flaked coconut
1 tsp oil
Microwave chips and 14 oz almond bark in a 2-quart microwave-safe bowl on high 2 minutes; stir. Microwave 1 to 2 minutes or until smooth; stir every 30 seconds. Add marshmallows, cereal and nuts. Pour onto greased 12" pizza pan. Top with cherries and coconut. Microwave remaining almond bark with oil on High 1 minute; stir. Microwave 30 to 60 seconds or until smooth; stir. Drizzle over top; refrigerate. Makes 10-12 servings.
Place Choco-Mallow Pizza on a wooden cutting board. Wrap with plastic wrap and a bow.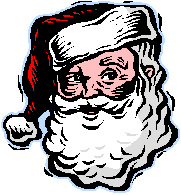 Mix & Match Bean Soup Mix
1/4 cup dry navy or great northern beans
1/4 cup dry garbanzo or pink beans
1/4 cup dry red or red kidney beans
1/4 cup dry black or pinto beans
1/4 cup regular brown rice
2 tbl snipped sun-dried tomatoes (optional)
2 tbl dried celery or green pepper flakes
2 tbl dried minced onion
1 tbl dried parsley flakes
2 tbl instant chicken bouillon granules
2 tsp chili powder or 1 tsp Italian seasoning
1 tsp dried minced garlic
1/2 tsp salt
In an airtight plastic bag, combine the beans. (they need to be soak, so they must be packaged separately from the seasonings.) In another bag or container, combine remaining ingredients. Seal tightly and store until needed. Makes 1 recipe.
Place the Mix & Match bean soup mix in a pretty soup tureen with a ladle and place the following recipes inside the tureen, so they may have a choice in recipes.
Meaty Bean Soup
1 recipe Mix & Match Bean Soup Mix
1 cup fully cooked ham
Plain yogurt or sour cream, optional
In a 3 quart saucepan combine beans from bean mix and 7 cups water. Bring to boiling; reduce heat. Cover; simmer for 2 minutes. Remove from heat. Let stand, covered, 1 hour (Or soak overnight in a covered pan) Drain and rinse beans. To beans, add 6 cups fresh water and seasonings from bean mix. Bring to boiling; reduce heat. Cover; simmer for 1½ hours. Add meat. Return to boiling; reduce heat. Cover; simmer for 30 minutes more or until beans are tender. Remove from heat. Place about 2 cups bean mixture in a blender container. Cover; blend until sooth. Return blended mixture to saucepan; heat through. Top with yogurt or sour cream, if desired. Makes 6-8 main dish servings.
Meatless Bean Soup
Make soup as directed above except, omit meat and add 1/2 tsp salt when adding seasonings. Stir in 1/4 tsp Kitchen Bouquet, if desired. Makes 6-8 main dish servings.
Bean Soup with Cornmeal Dumplings
Prepare soup as directed except, do not blend the cooked mixture. Instead, using a fork, slightly mash the cooked bean mixture. Return the mixture to boiling. Meanwhile, for dumplings, in a medium mixing bowl, stir together 1/2 cup all-purpose flour, 1/2 cup yellow cornmeal, 1 tsp baking powder and 1/2 tsp salt. Combine 1/3 cup milk and 2 tbl cooking oil; pour over flour mixture. Stir with a fork until combined. Drop mixture from a tablespoon into 6 to 8 mounds atop bubbling stew. Reduce heat. Cover and simmer for 10 to 12 minutes or until a toothpick inserted near the center of a dumpling comes out clean. Do not lift cover until dumplings have cooked for 10 minutes. Makes 6-8 main dish servings.